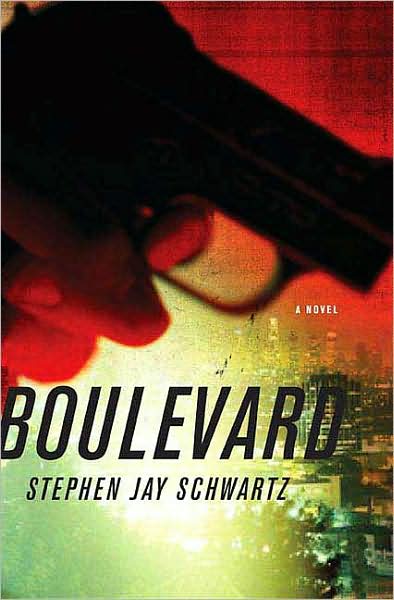 Stephen Jay Schwartz
Sometimes a debut novel comes out that just blows you out of the water. Or as a writer myself, one I wish I had written.
I'm always on the look out for new books set in Los Angeles. I'm a noir reader who likes dark fiction and I've found few places that lends itself to that more than the city of Angels. Having lived there eight years I have personal experience with the dichotomy of the place. At once filled with glitter and glamor, it is also home and birthplace of many of the most violent gangs in North America, if not the world. From the days of Raymond Chandler and Ross MacDonald writers have explored the dark side of this fascinating city.
It's hard to think of Los Angeles without thinking about the LAPD. The police force of Los Angeles has always had a big role in the character of the city, from the boundless corruption in the early part of the 20th Century to the violence and riots that threatened to tear the city apart. Even today there is a simmering tension in the dark Angel.
In Boulevard we meet one of the members of the thin blue line, LAPD homicide detective Hayden Glass, who's a member of the elite Robbery Homicide division that handles all the high profile murders. But Hayden has a secret he's desperate to keep -- he's a sex addict who cruises the very boulevards he's supposed to be policing, picking up street walkers and going to massage parlors for sex. His marriage fell apart because of his addiction. But now he might not be able to keep his secret much longer. Someone is targeting people Hayden knows and only he sees the connection in the victims, since he can't reveal his addiction which is what ties them together.
An excellent novel. Schwartz is a wonderful new voice in dark Los Angeles fiction and I can't wait to read more from this up and coming author.